I am a planer. Oh, I plan everything to the tiniest detail. And then some more. This is how this session should've gone: a sweet little one year old arriving with his mom a tiny bit earlier than the rest of the family. And, of course, he is very excited to see the charming, imaginative, stylish setup that I created right on the bank of the river and jumps right into exploring the gorgeous ship I built out for him while I lose no time in snap-snapping every special moment and experimenting with my beloved image flares. Happy mom is gazing at her little one so lovingly!... Snap! Got that one. His older brother is kneeling by the side, making funny faces, his head perfectly aligned with the sunlight. Snap! Grandma is overwhelmed with this sheer cuteness and gently walks into the shot to scoop her dear little grandson into her arms for that special hug that only a grandma can deliver. Snap! Dad with the other older brother arrive and the whole family gathers in a shade as they laughingly enjoy the beautiful day and I keep going snap, snap, snapping this perfect moment… except, it didn't go that way. Of course.
A mom got a little lost, a little late, a little stressed. Unswayed, the baby immediately jumped into my setup... and turned out a little disinterested. Ok, a lot. The only thing this young sportsman was actually interested - was running. And running he did. I always assumed I am little good at it. A little fast… He proved me wrong. Actually he would shame Usaine Bolt into giving up all his medals in favor of this aspiring little athlete.
The only one in any condition to represent a match for this 19 month old was a boisterous grandma, who could not only gently walk in her fashionable shoes, but also run, catch, scoop and deliver her favorite running champion into a desired location. On any terrain. For a quarter of a second. Then he would take off again even before grandma can make it out of my frame and the whole marathon would get started again. Shot with beloved grandma? Only while she expertly pinned the young escape artist to a bench.

Yet there was someone genuinely interested in my setup: the older brother. This 11 year old was completely in love with every piece of it. No, nooooo, of course not for taking pictures! For taking it apart!! The stylish scarf, that I used as a sail in my little cute boat, perfectly color coordinated with mom's dress, was immediately unraveled from the ship and used in the most appropriate way for an experienced navy seal: as a waving tool to signal other boats. We probably scared them all off our calm little lake with the amount of swaying, swinging, throwing in the air and just general commotion on land.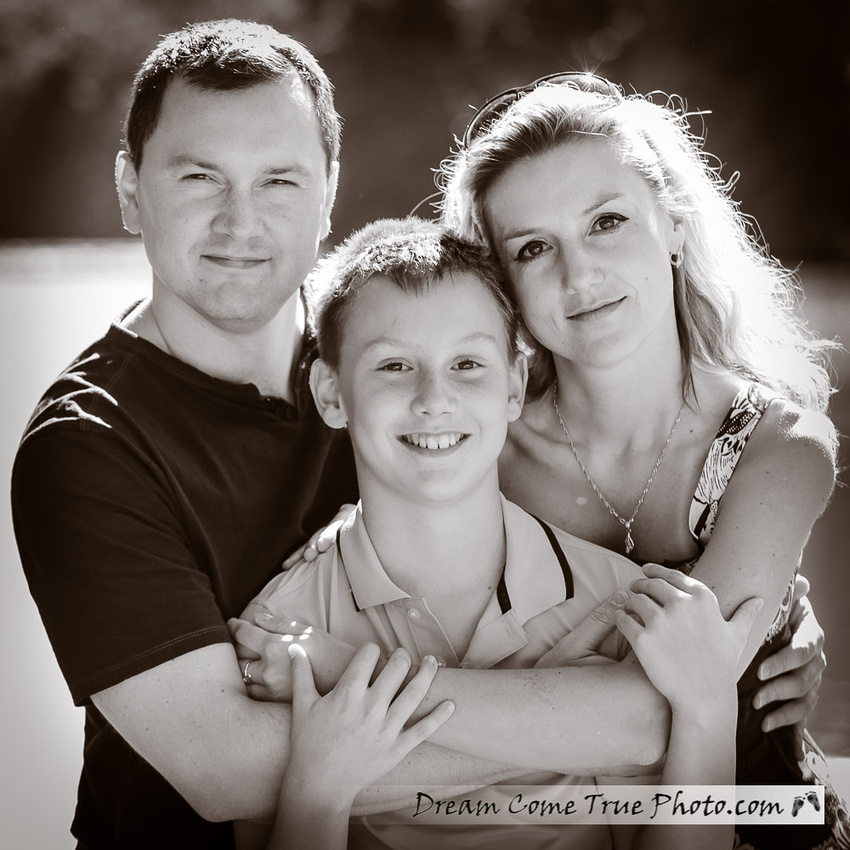 The middle brother arrived to the scene and immediately declared that he hated taking photographs, will do nothing of this sort, and would walk the earth all the way to the North pole just to put as much distance as possible between himself and my camera. And he was determined to prove it.
Heavy artillery was required to bring order into this chaos. With a swift cowboy flicker of a hand, I whisked my trusty gun out… bubble gun that is. Quacking bubble gun, that looks like a duck and makes the most offensive noises. And immediately gets everyone's attention. Actually so much, that I lost the bubble gun immediately in favor for some "helpful" budding cowboys, closely related to the junior subject of my imagery. Actually so much, that we've lost the bubble juice within minutes.
But it didn't matter. Mom may had been lost while driving, but wasn't at all when it came to swift decisions concerning her kids. In went the bananas, snacks and… here comes the magic… cookies! Well done, mom. Just like puppies, kids try very hard to get their treats. They are a little too fast in consuming them, and a lot smarter in wiggling out of some things connected to getting to those treats, but cookies helped A LOT.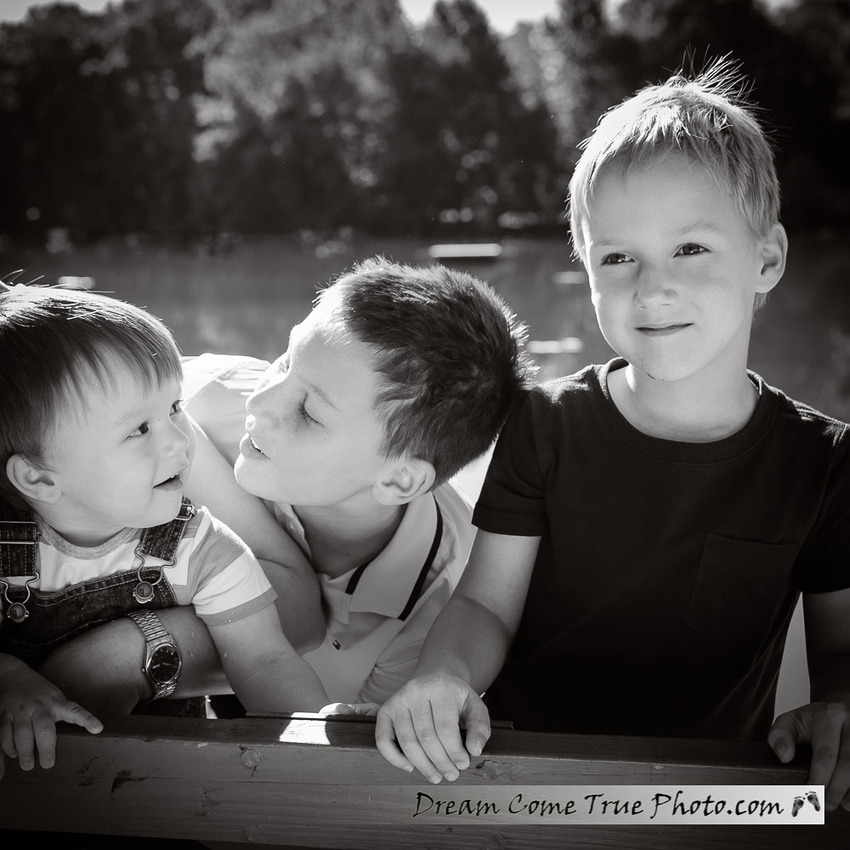 And then I pulled the best card out of my bag of treats: sheer fun. Jumping, running, chasing, playing - kids call it fun. I call it a workout. And an excellent tool for getting unique and personalized images.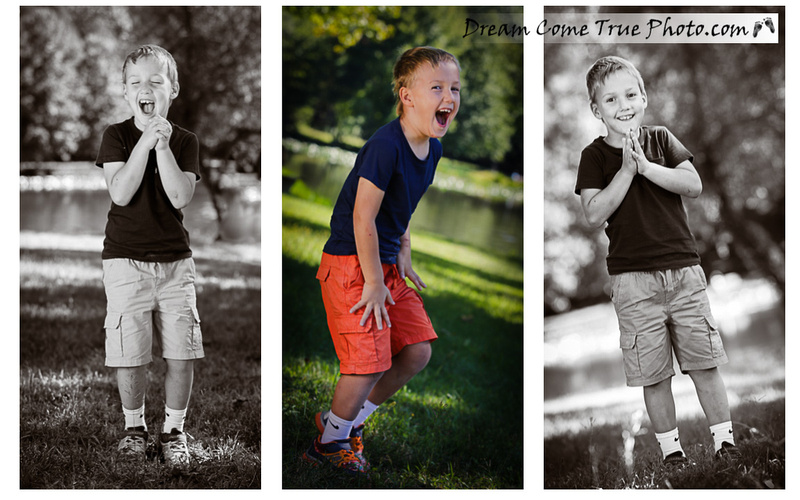 Loading my gear back into the car I could finally exhale and honestly answer about how did actually go this outdoor family session in a local park with a grandma, two older brothers and a toddler: as usual! A little hectic in the beginning, a little unexpected in the middle, a lot of fun-filled images in the end! Honestly, it was so much fun, that I'd love to keep going and going… Playing and running, jumping and falling, laughing and handing out yummy chocolate chip cookies. And snapping pictures all along the way.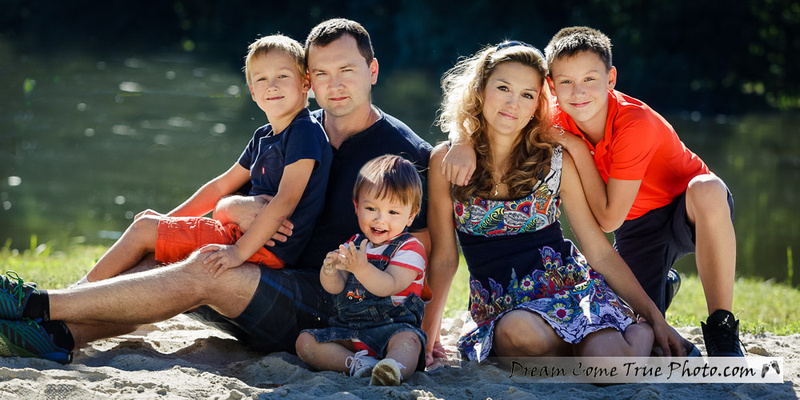 Would you believe this is the guy who hates taking pictures? Do you know what was the first thing he said on his way back? Yep, "When are we doing this again, mom?"