"This is one of 10 most important archeological and historical sites in the world," - declared our guide. Apparently, humility isn't part of this tour. Well, wait, people, I've heard something along similar lines in many places all over the world, so, let's see...
Jamestown. The cradle, the epicenter of the beginnings of the entire United States of America. You can point to Jericho, Mesopotamia region, entire Nile delta, Mycenaean remnants, Roman forum or Japanese early settlements... but in no other country in the world you can point to a little spot, couple of feet wide, and say with an absolute 100% percent certainty, that's where it all started.
The first British Colony overseas. 5fth attempt. First success. John Smith realized, that if this colony would fail just like the first four... this attempt would be the last one.
He started this colony with 150 pioneers in 1607, 13 years prior Mayflower hitting the Plymouth Rock.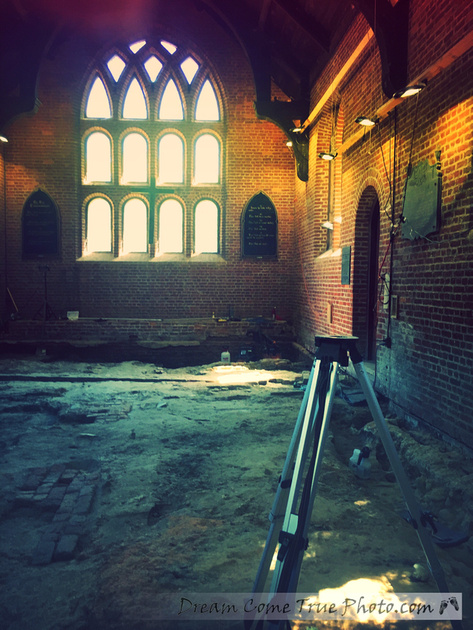 Everything that could go wrong with this colony - did. Lack of fresh water, unfamiliar climate, prolonged drought, shipwrecked and lost supples, hostile Indian tribes. Famine and desperation lasted almost three years.
This is place where Pocahontas tried to get the history of Indian and Europeans relationships from the right foot. Sometimes successfully, sometimes not so much. But her name is known from our coast to Siberia.
After a few years of one disaster following another, out of a colony with 250 people, survived only 50. They've had it. It was time to call it quits. So, the remaining starving colonists, packed their families and scarce belongings onto a , abandoned Jamestown and... left.
And as their tiny vessel glided over the wide expanse of the James river, with the sinking hearts they suddenly spotted another one. Very small ship was heading right towards them. That was the supply ship, the one that actually made it.
It was a matter of moments. A few more... and both ships would miss each other. The unhappy settlers would reach the ocean and finally set the course back to their distant homes on the British coast. The supply ship would find an abandoned settlement and place a big cross on British attempts for expansion.
Just imagine how different the map of the world would have been if they didn't turn around and decide to come back after all...
This one single place shaped so much if the world that we know it.
Ok, I am convinced. It is one of 10 most important archeological digs in a world. And my kids are totally digging how fun it is!!
You?
Share your comments. I'd love to hear them!