The second time I remember Becky, her motherly kindness touched me to the bottom of my heart: a gorgeous little two year old, she was offered to play with some new toys. Becky quickly headed to the swing with a newborn baby, that she just met: "No, I just want to stay with the baby. Shh, he is sleeping..."
I was really excited to see Becky as I was coming up the steps and ringing the bell.
Becky opened the door… Everything about a 21 year old Becky was a surprise.
The fact, that a beautiful baby girl grew up into a gorgeous young woman - wasn't.
Becky's kindness, selflessly there for everyone around her - still there too.
Becky's amazing personality, definitely was one surprise I didn't expect.
Happiness is a tough bird to catch. I believe that happiness is a skill that needs to be mastered and constantly worked on. Encountering new people, new situations, most of us often find some - fascinating, some - leave things to be desirable, some - I'd rather skip altogether.
Becky has a rare gift of being open minded about most of the situations or people she meets: she is able to find something exciting in the company of any age, interests and personality type. New places, people, experiences - fascinate her. Spending time with somebody who has traveled, seen, and (another surprise!) appreciated so many things and places as Becky - is captivating in itself. Add her sweet and easy going style of conversation, and our couple of hours together flew as a breeze.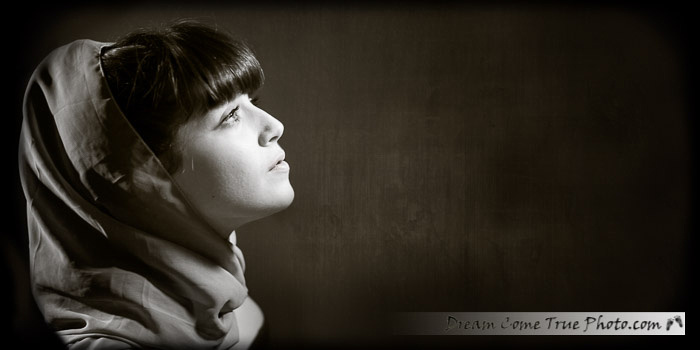 Another big surprise came out as soon as Becky appeared in front of the lens: with just a turn of her head, with a gentle smile, with a serious gaze from underneath of her bangs, with a playful spark in her gorgeous blue eyes, or even just a hint of sadness - Becky transformed the entire mood and look of the image. Her expression and the image we were creating varied from a sweet and open girl, to a hopeful and dreamy young woman, followed by the sexy and gorgeous diva.
Another fascinating aspect of this project was the variety of images we got to take: Becky needed a few images for a modeling agency, a few portraits for herself, and a special series of shots that replicate her mom's very memorable portraits taken years back, when she was 19. A really-really exciting project: creating something cool, new, yet timeless, to match the old images while still showcasing Becky's unique personality.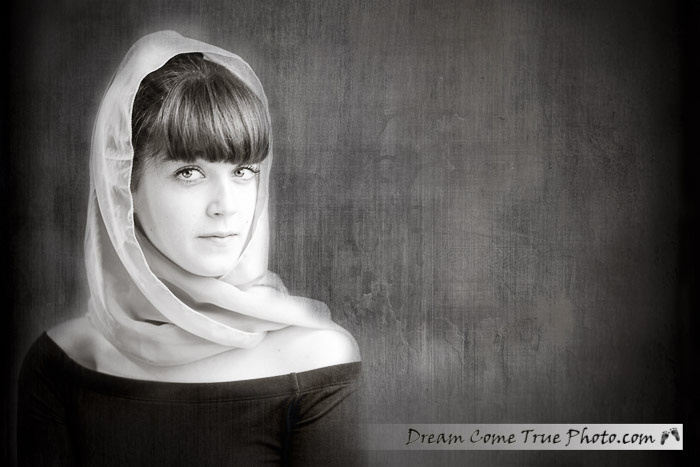 Becky is blessed to be surrounded by a beautiful and loving family. Since Becky's senior Platinum session includes the photoshoot for the whole family, in the end we had a chance to create some memorable family images, capturing their love, connection and devotion for each other.